Investigate threats easily
Neosec enables security teams to investigate alerts using advanced querying capabilities within their entire API data set. The availability of historical enterprise-wide API data allows security teams to understand the context for each alert and fully investigate to uncover more threats.

With Neosec, API security is no longer a black box–understanding is just an investigation away.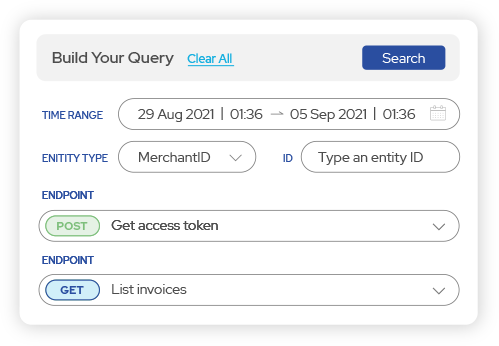 Speed up investigations
into alerts
Security teams benefit from faster investigations because all the API activity data is at their fingertips. Neosec reduces the time it takes from an alert triggering an investigation to uncovering the complete story of abuse.

Security teams can easily jump between different entities and follow the sequence of behavior across any API using data-rich timelines.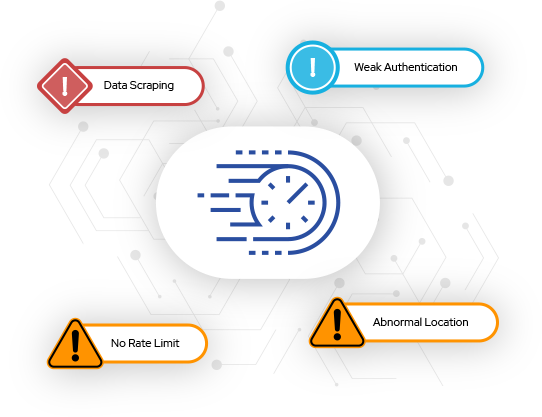 Hunt for threats on your own
Empower your security team to proactively identify threats hiding in APIs through threat hunting. These hypothesis-driven investigations allow for teams to look for malicious behavior but are only possible by accessing data stored in the Neosec platform.

Threat hunters who find business logic abuse on one partner API can easily look for similar behavior patterns across other partners. With Neosec, you can proactively hunt for threats lurking undetected inside your API data.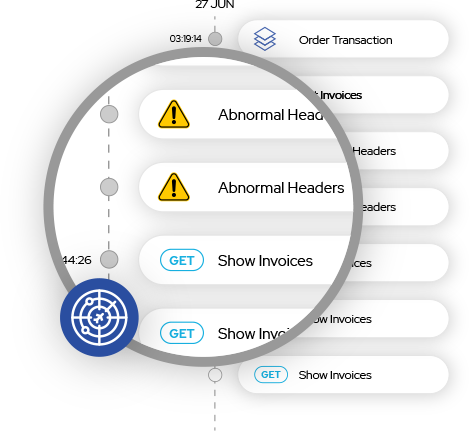 Managed threat hunting
Understaffed security teams rarely have time or resources for threat hunting and struggle to develop threat hunting expertise.

Neosec offers managed threat hunting that acts as an extension of your security team. Professional threat hunters are available to help. When your business is being abused by API threats, ignoring the problem is not an option–Neosec has you covered.