It was exciting to see everyone in person at RSAC 2022! We hope you had a chance to stop by our booth and enjoy both the networking and educational opportunities we saw at this year's event. Whether you attended virtually or want to learn more about Neosec and how we are reinventing API security, keep reading for a recap of our experience at this year's conference. We'll review the latest industry buzz and Neosec's presence as an innovator and thought leader in API security
1. The Innovation Sandbox saw standing room only
Neosec competed as a finalist at the 2022 RSAC Innovation Sandbox. For the last 17 years, RSAC Innovation Sandbox has selected 10 of the most innovative security finalists for a chance to be honored as the winner of the Innovation Sandbox award. With attendees eager to watch each pitch, the room was packed.
As a top ten finalist Neosec CEO and Co-Founder, Giora Engel, showcased our innovation in bringing XDR to API security in less than 3 minutes. Watch the recording of his pitch below.

See more photos of our team behind the scenes at this year's Innovation Sandbox Awards below.
2. RSAC 2022 Tech Trends: API, XDR and more
While there was a lot to take in at this year's RSA conference, here's a quick summary of what we noticed.
API Security is a Looming Priority
From the number of API solutions on the expo floor to the conversations in our booth, it was clear that API security is being carefully evaluated, and the problem is top-of-mind for many security professionals.
An XDR Takeover
One trend you couldn't miss was the prevalence of XDR solutions. Vendors showcased their version of an XDR approach claiming faster and more accurate threat detection, investigation, and response times.
Our own recently launched ShadowHunt, Managed Threat Hunting Service for APIs, also takes advantage of XDR techniques and is a cohesive way to serve businesses lacking API security expertise or properly staffed security teams.
Learn more about how Neosec's threat hunters work as an extension of your team to detect and report on hidden threats in your API traffic.
A Passwordless Future
Passwords have become a thorn in the side of companies trying to navigate security vulnerabilities and compliance standards. This year, we saw a major push for passwordless authentication solutions as tech innovators present new ways to streamline access and identity management in a scalable and secure way.
3. Entrepreneurship and thought leadership are driving innovation
Neosec CEO and Co-Founder Giora Engel shared his insights and enjoyed reconnecting with friends and sharing ideas with other industry leaders on Tuesday evening at the 8200 Alumni & Friends Gathering. The event featured a panel of outstanding founders from Sentra, Island, Talon, and Neosec, followed by a chance to meet with the panel and network with other attendees.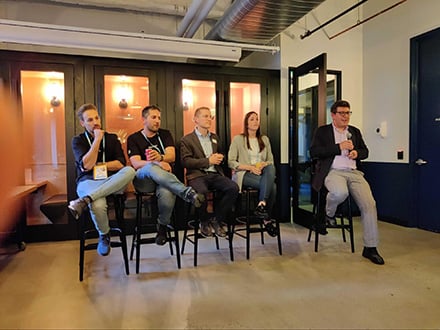 4. Recognition for your work gives everyone a boost
The awards continued at RSA. After being recently named a 2022 Gartner Cool Vendor, a finalist at RSA 2022 Innovation Sandbox, and a finalist for SC Media awards for Best Emerging Technology, we were honored to be named a 2022 Global Infosec Awards Winner as the Cutting Edge Infosec Startup of the Year.
Check out the full list of Global Infosec Awards Winners on the Cyber Defense Awards website here.
5. It was good to be in-person at RSA
After two years focused on remote events, it was great to be back in person at RSA in San Francisco. The ability to demo the Neosec platform face-to-face felt like a novel approach after so long. Sharing a beer at our 'IPAs for Your APIs' was an enjoyable way to meet customers and security professionals.
See you at the next event – in person, preferably.
Thank you to everyone for making this first year back in person a great one. If you want a deeper dive into how the Neosec platform is reinventing API security, contact us, and we'll help you find the right solution for your unique business APIs.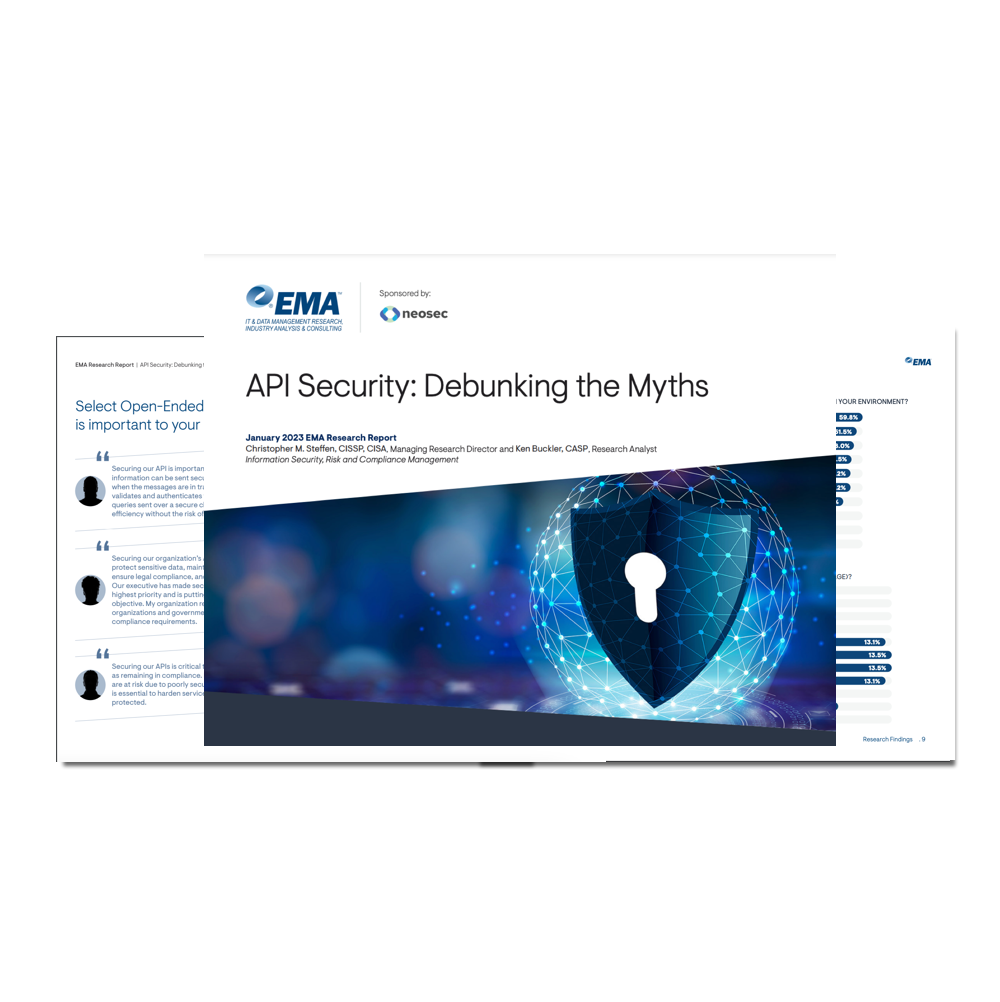 FEATURED RESOURCE
API Security: Debunking the Myths
Learn the fundamentals of API security. Made for security leaders and practitioners to increase their foundational knowledge about API security and best practices.
DOWNLOAD NOW