It's official. Black Hat is back. Over 300 cybersecurity vendors and tens of thousands of attendees were present this year for the 25th anniversary of "hacker summer camp." Our team came from as far as Tel Aviv to share how Neosec is reinventing API security to solve many of the challenges we heard about at this year's event.

In case you missed us in person, here's a quick recap of what we brought to Black Hat 2022 and five key takeaways you should know.
1. Everything API Security in 20-min
Did you have a chance to see Neosec security engineer, Chad Bailey cover Everything You Should Know About API Security? Chad's Innovation Session gave a 20-minute crash course on API security. He walked through API security basics, why most organizations have an API blindspot and best practices for protecting your business from API threats and abuse.
2.API Threats Aren't All That's Brewing
Tackling API security seems less stressful with an IPA in hand.. and a little dad humor up your sleeve. We hosted our "IPA for Your APIs" happy hour on Wednesday afternoon for two hours of free Lagunitas IPAs and API insights on tap. The Neosec team chatted with the crowd about the state of their API security and the business challenges they face. If you couldn't stop by our booth for a live demo, schedule a 1:1 demo with our team. For more on the trends we noticed, keep reading.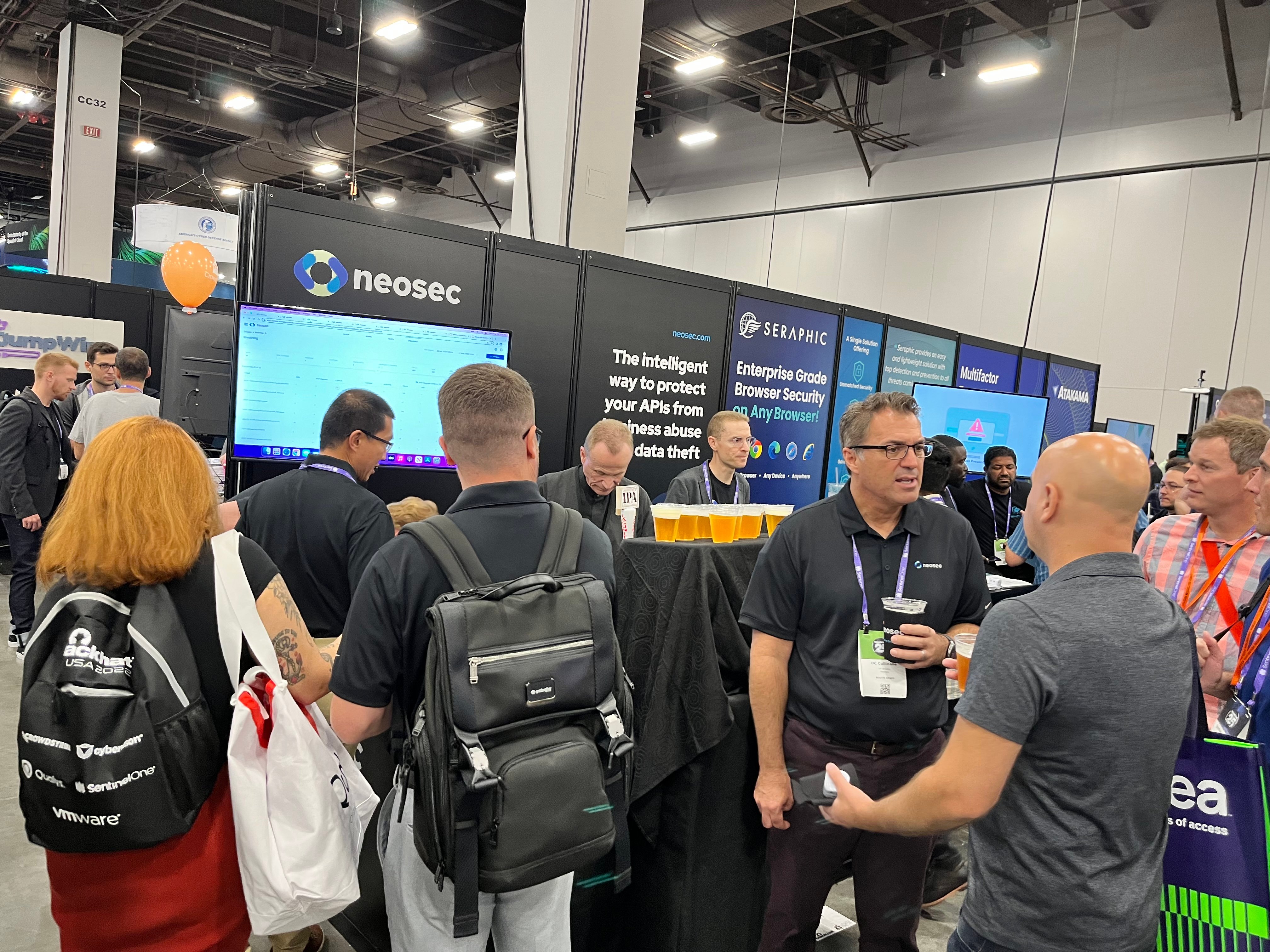 3. Top Tech Trends
Zero Trust is Best Practice
In 2022, ransomware attacks have continued to rise. Last year, 66% of businesses were hit with a ransomware attack, and 80% of web app breaches stemmed from credential abuse.* These two trends alone are clear motivators for the confident adoption of Zero Trust as a standard security practice.

The emphasis on Zero Trust was universal among companies of all sizes, geographic locations, and industry verticals. As a result, organizations across the board are abandoning the ideal of a protected perimeter and adopting an "always verify; never trust" standard for data access and identity management. This new mindset notes a shift in focus from safeguarding network perimeters to keep bad actors out to protecting business-critical data and systems from threats already inside.

API Security Steals the Spotlight
At RSA, we saw an XDR takeover. In only two months, API security stole the show. It was clear that in the brief window between RSA and Black Hat, cybersecurity teams did their homework, rapidly shifting their priorities to place API security at the forefront.

Several Black Hat vendors announced new API security solutions and features during this year's conference, and speaker sessions addressed pressing API concerns. We heard fewer people asking us to explain API security and more asking specifics around continuous discovery, what it takes to understand their baseline behaviors, and how quickly the Neosec product can produce meaningful alerts. The running theme for enterprise and smaller firms alike was the need for a scalable API security solution.
4. Live at Black Hat: Giora Engel and Chuck Harold
Our CEO, Giora Engel, was live from Black Hat for an interview with Chuck Harold, Security Guy TV. During the podcast, Giora explains why API security challenges are unique and require resources beyond even the largest enterprise security teams. In less than 8 minutes, you'll learn why traditional security controls can't keep up with today's rapid digital transformation and how the right level of API discovery, vulnerability management, and threat hunting is critical for protecting your B2B data across a growing API landscape.
5. Did you see us at Innovation City?
Our team gathered from opposite sides of the globe to bring our API security innovations to Black Hat 2022. We hope you had a chance to come by our booth, IC74, in Innovation City, for our happy hour, demo, and swag giveaways. If you missed us this year, here's a quick look at our booth and team who helped bring API security insights to everyone at Black Hat.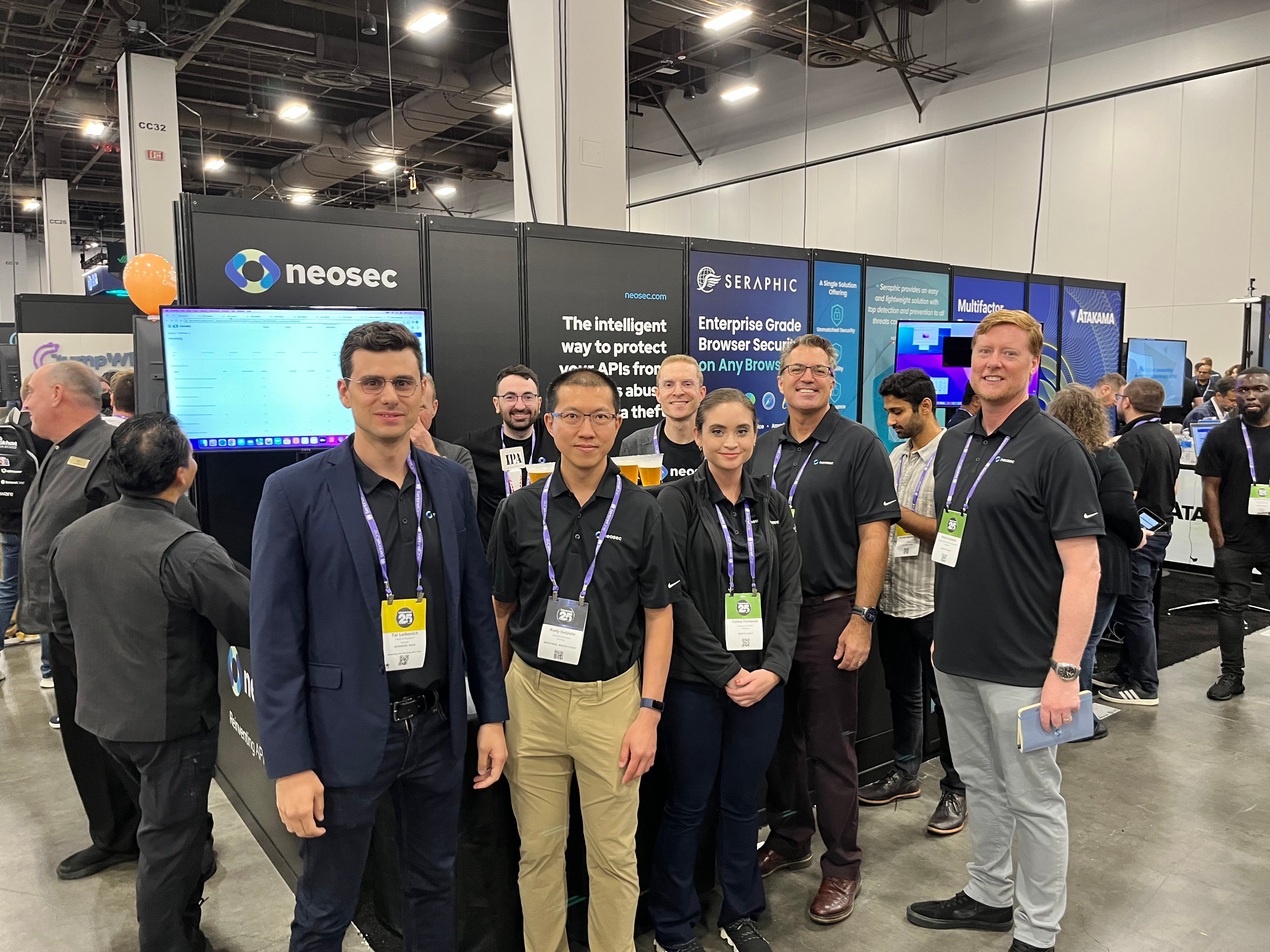 We'd like to thank our team and everyone who attended Black Hat for bringing API security into the spotlight for this year's event. We hope to see you next year!!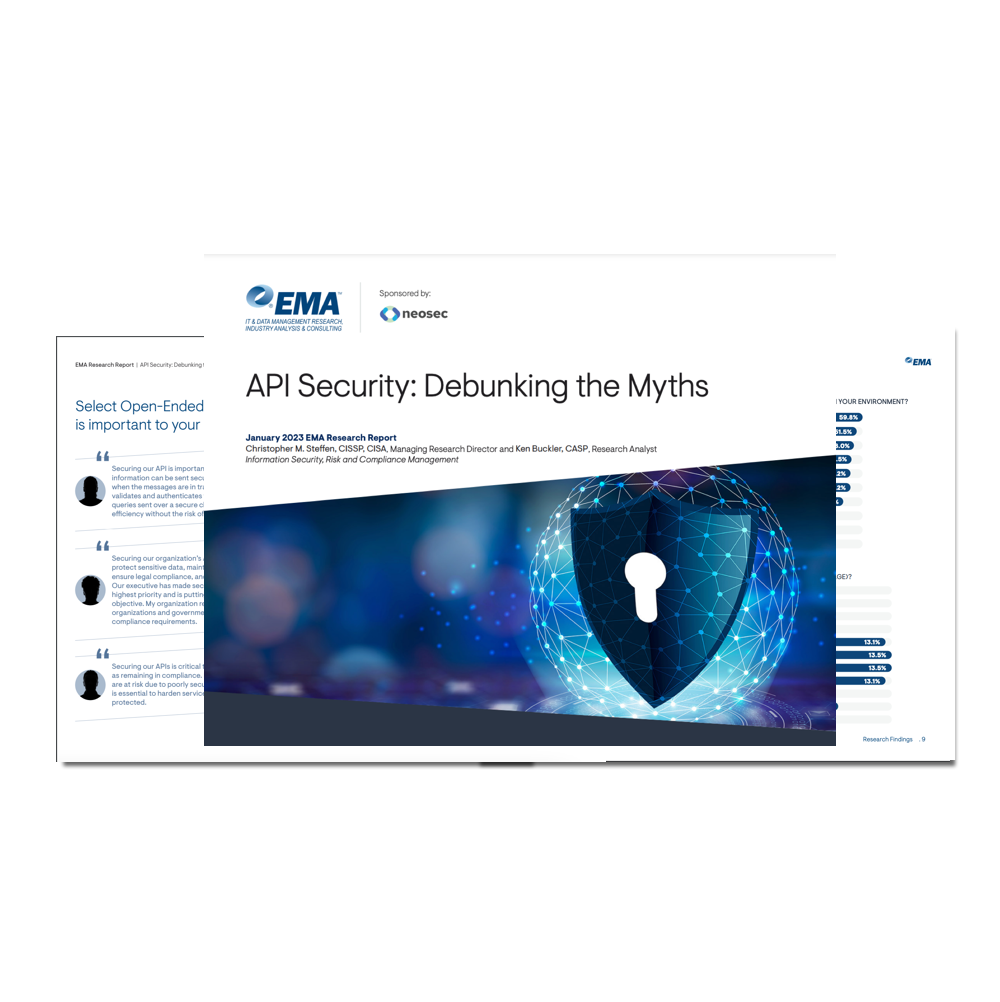 FEATURED RESOURCE
API Security: Debunking the Myths
Learn the fundamentals of API security. Made for security leaders and practitioners to increase their foundational knowledge about API security and best practices.
DOWNLOAD NOW