On-Demand Webinar: Anatomy of an API Attack
Real-world insights from our Neosec Threat Research Lab
Neosec in
3 Minutes
Neosec discovers all your APIs, analyzes their behavior, and stops threats from lurking inside.
Reinventing API Security
Understand and protect your APIs. Using XDR techniques, Neosec is built for organizations that expose APIs to partners, suppliers, and users. Discover and inventory all your APIs, determine their risk posture and analyze their behavior to proactively stop threats.
Data Matters
Analyze your entire API dataset to understand baseline behaviors and usage.
Find real threats hiding in your APIs that others miss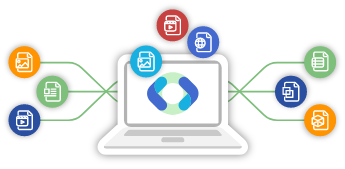 Context-Aware Security
Make better decisions by understanding the "why" behind each API threat.
Prevent abuse and data breaches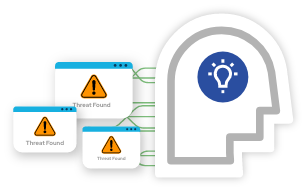 Unique Expertise
Using XDR techniques to challenge traditional application security thinking.
Let our experts hunt for threats within your API traffic
Understand your API Threats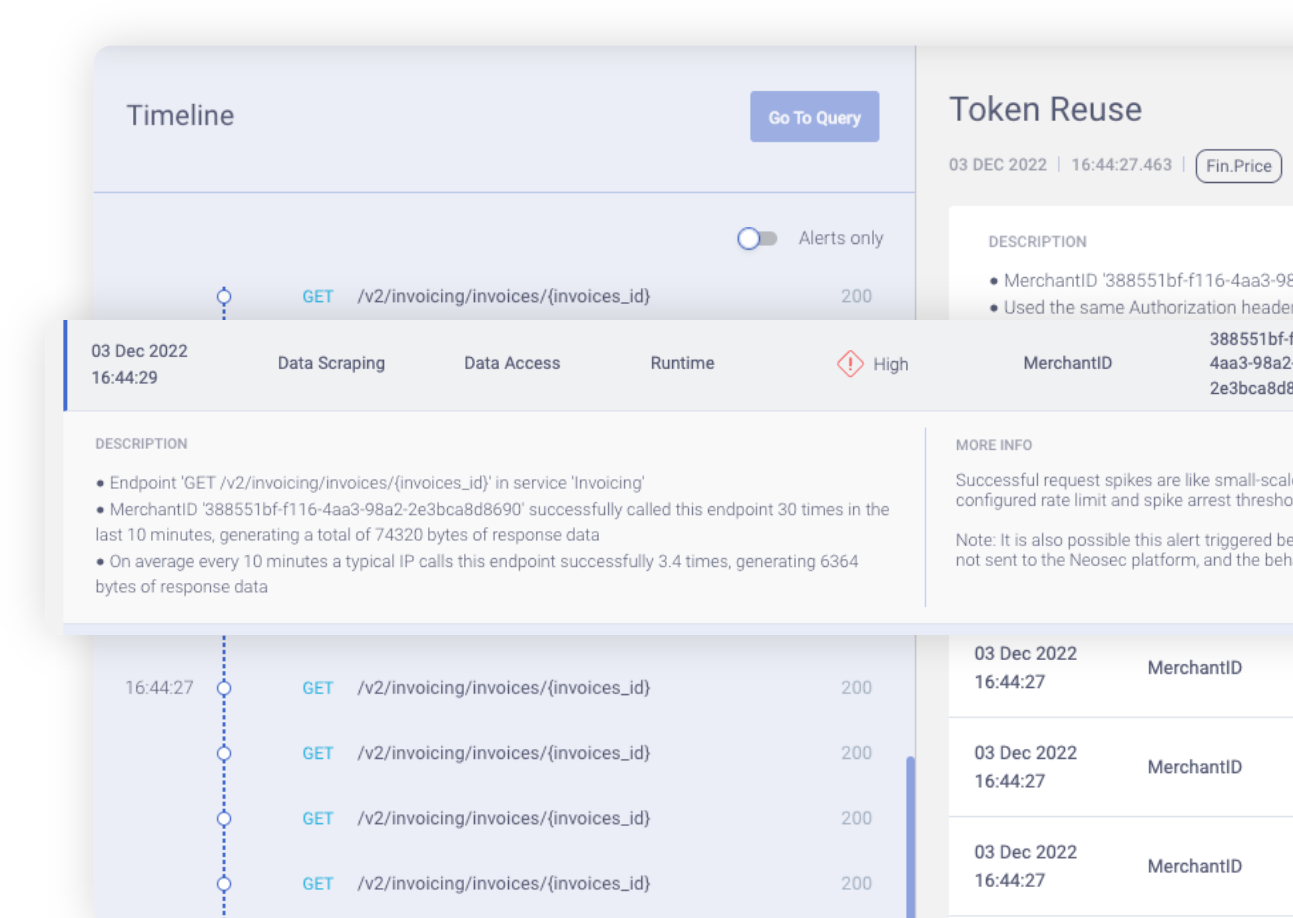 Protect Yourself Against API Attacks
Attackers steal data. And data is exposed in your APIs.
How it Works
Unify your security and development teams to improve your API security posture.
Discover your APIs and know your risks
Inventory your APIs and perform a comprehensive risk audit.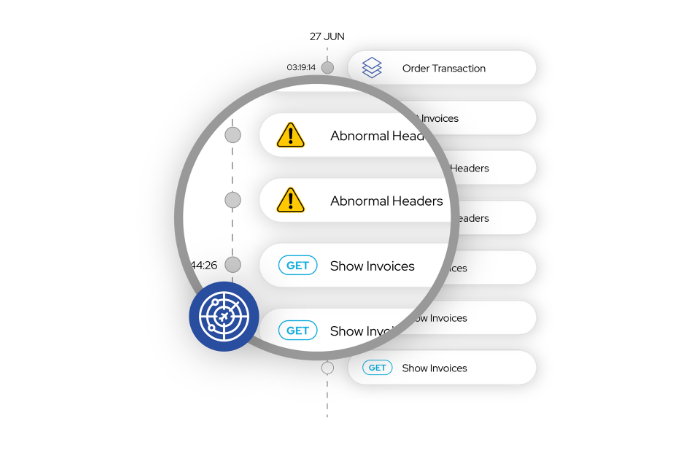 Reveal the 'why' behind each API threat with behavior analytics
Make better security decisions by understanding the context behind every attack.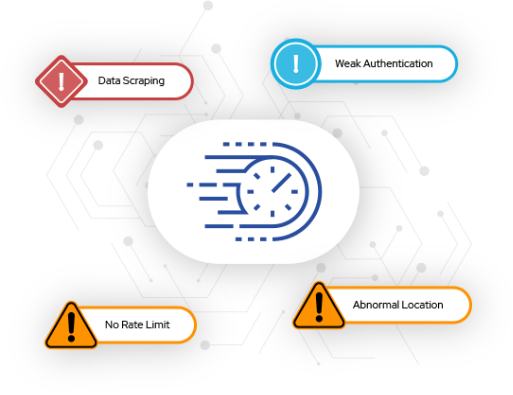 Hunt for security threats lurking in your API activity
Investigate alerts with powerful threat hunting capabilities.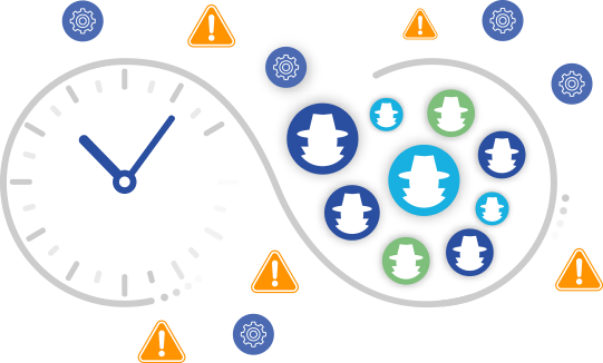 Let API experts hunt for threats.
Neosec ShadowHunt enhances your security team with API threat hunting expertise.
Neosec Integrates with Popular Technologies
Simple to integrate using your existing API activity data. Neosec integrates with your API gateways, cloud providers, container and mesh environments, reverse proxies, CDNs, WAFs, and more.






"Because APIs expose core business functionality, the approach of applying AI-based behavior analysis to track and analyze all relationships between users and business entities is so critical for detecting abuse."
Rinki Sethi, VP & CISO

Learn about API Security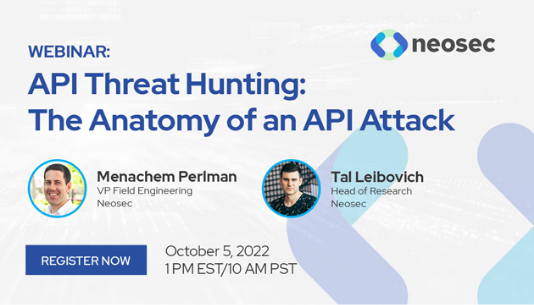 API THREAT HUNTING: The Anatomy of an API Attack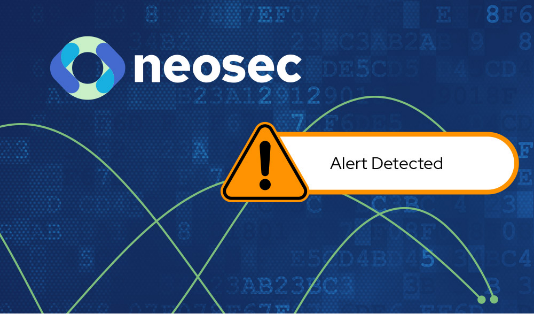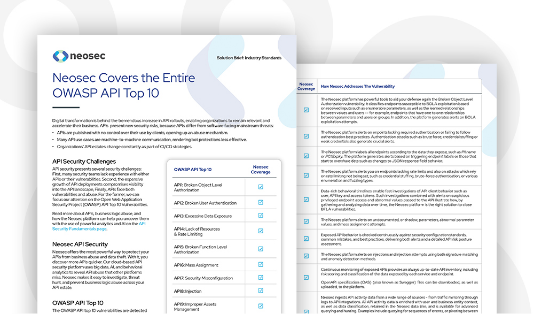 Neosec Covers Every OWASP API Top 10 Vulnerability
Test Drive Your API Security Posture
Neosec discovers all your APIs, analyzes their behavior, and stops threats.